Home Remodeling Contractors In Apex, NC
Apex, North Carolina Home Remodeling Company
For All Of Your Home Remodeling Needs In Apex, NC.
Apex is a beautiful growing city in North Carolina and is ranked among one of the states most desirable places to live.  The town experienced a growth spurt in the 1950's with the development of several suburbs and then in the 1990's the population almost quadrupled with a big boom in development and home construction.  With many older homes in the area, there is a plenty of homeowners who are looking to update and remodel their older, dated homes.  Maybe you are one of them?
Have you purchased a home in the Apex, NC area that you'd like to remodel or renovate?  Maybe you have owned the home for many years and have finally decided that it's time to make some big changes to your home?  With so many home remodeling contractors serving the Apex area it can be tough to make a decision on who to choose.  We're glad you've found our website and hopefully after looking at our work and seeing some of our reviews, you'll consider asking us to provide you with an estimate for your remodeling project.
Branch Home Improvement, LLC is a local family owned residential remodeling and construction company.  Our small team of craftsman has experience remodeling kitchens, bathrooms, finishing basements, building custom wood or composite decks, building spacious new home additions and much more.  Whether you'd like to finally update your kitchen into a more spacious and enjoyable space to entertain guests or accommodate a growing family.  Or you'd like to finally remodel your dated master bathroom into a more luxurious and relaxing space our small team will be able to provide you with the highest quality home remodeling solutions in the Apex area.
Our company is a properly licensed and registered home remodeling contractor in the state of North Carolina.  We have taken the time and effort to become members of the National Kitchen and Bath Association and we are also current members of the Home Builders Association of Raleigh and Wake County, NC.   We take our commitment to remodeling our customers homes very seriously and complete our work to the highest of standards.  It's our beautiful work that continues to generate word-of-mouth referrals and it's our superior communication and customer service that continues to earn their repeat business and recommendations.
Recently Completed Projects By Branch Home Improvement LLC
Home Remodeling Services We Offer In Apex, NC
Whole Home Remodeling
Whole home remodels can be big, time consuming projects, especially if you own an older home in Apex that hasn't been updated or remodeled for many years.  With many of the areas homes being built throughout the 1950's and 1960's there are still many homes in the area that have never been remodeled or renovated into more modern spaces.  Branch Home Improvement LLC specializes in updating these older homes with more modern finishing materials and modern amenities to increase your homes value and make it a more enjoyable space for you and your family.
Kitchen Remodeling
You probably spend a lot of time in your kitchen, cooking meals, enjoying family time, or entertaining guests.  It's one of the most frequently used areas of any home and is exactly why the kitchen is always a good candidate for a remodeling project if you're looking for some meaningful improvements to your home.  The team at Branch Home Improvement can update and remodel your kitchen in many different ways including installing new kitchen cabinetry, installing new quartz or granite countertops, replacing your old worn out kitchen flooring, building a kitchen island, and even knocking down walls and making your kitchen a more open space.  Contact us today (919) 995-6325 to schedule your kitchen remodeling estimate for your Apex, NC home.
Bathroom Remodeling
One of our signature services here at Branch Home Improvement LLC is the beautiful new bathrooms we build and remodel for our clients.  If your bathroom hasn't been remodeled in a few decades you're really missing out on all of the modern amenities a bathroom should have.  We can rebuild an existing shower, convert a tub-to-a-shower, install new bathroom vanities, custom storage solutions, and more.  If you've lived in your Apex home for quite some time and intend to stay there aging-in-place modifications are becoming very popular including building walk-in, barrier free, or curbless showers, installing walk-in tubs, grab bars, and other accessories to make the bathroom more accessible and safe to use.
Whether it's a downstairs bathroom you'd like to update or your ready to gut and remodel your master bath, the team at Branch Home Improvement LLC is eager to hear your ideas and provide you with some suggestions and an estimate to complete the work for you.
Our Apex Service Area
Why Choose Branch Home Improvement For Your Home Remodeling Project in Apex?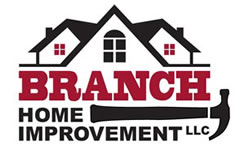 When you choose to work with Branch Home Improvement to complete your home remodeling project you are partnering with a small team of talented and dedicated craftsman.  We take your commitment to your home seriously and that will reflect in everything we do on and around your home.
We'll treat your home as if it were our own, this includes a clean and tidy job site, punctuality, quality craftsmanship and an excellent customer service experience.  We'll be there when we say we will and we'll complete your project by our contract finish date.
We are passionate about improving your home and the entire team at Branch takes great pride in the work we do for each and every one of our customers.  It's through word-of-mouth and many happy clients that our company continues to grow.
If you'd like to schedule a consultation with our team for your Home Remodeling project in Apex NC please call (919) 995-6325 or fill out our contact form and we'll get right back to you to schedule a time.