Siding Holly Springs and Wake County NC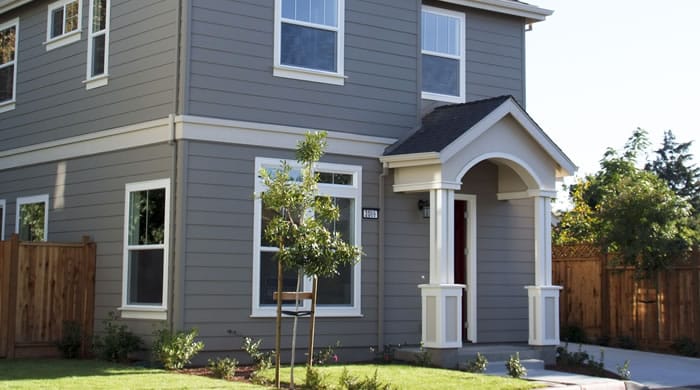 Siding Installation and Replacement Wake County, NC
We specialize in vinyl, fiber cement, and stone veneer siding.
If you are looking for an affordable way to drastically change the exterior appearance of your home then new siding or replacing old, existing siding is pretty hard to beat.  New siding will immediately improve the curb appeal of your home and increases it's value.  There are many different types and styles of siding to suit any homeowners tastes.
Siding Replacement Services In Wake County North Carolina:
Vinyl Siding:  This is the most popular siding on the market today and probably the most affordable.  Vinyl Siding can be very low maintenance and is usually fast and easy for professionals like Branch Home Improvement to install.  Vinyl Siding is available in many different colors and patterns.  If you are on a tighter budget than vinyl siding is the most economical way to side your home.  Even though it's the most affordable option, it doesn't make vinyl siding a bad choice.  When installed properly and well cared for vinyl siding can last for decades.
Fiber Cement Siding:  Fiber Cement siding otherwise known as the popular "hardie plank" siding has rapidly developed into one of the more popular alternatives to wood and vinyl siding.  Unlike wood, however, Fiber Cement siding is impermeable to the most common forms of damage that threaten wood siding, including water damage, rot and termites.  Fiber Cement siding boards are specially designed to retain paint much longer than wood too, without chipping or peeling.  The ability to paint your siding before installation is a plus for any homeowner who is looking for a specific color scheme.
Siding is an important exterior decorating detail on your home, and it helps protect the inner structure of your home (like framing, insulation and electrical) from the elements.  One of the more common mistakes, or "time-savers" you'll see with "fly-by-night" siding contractors is their lack of attention to the finer details of a siding job, like making sure ends meet up properly around windows or dormers and other areas that need to be trimmed carefully.
Professionals will do a nice clean job for you, while the "other guys" may leave large gaps, holes and other unsightly deficiencies with the installation that may or may not be covered with a warranty.
Old Siding Removal And Disposal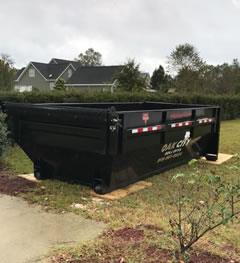 Branch Home Improvement siding replacement projects include the removal and disposal of your old siding, if it's necessary it will be built into the cost of your siding project.  This is an important aspect of your siding project that many contractors ignore and there are many siding contractors happy to leave you with that mess, or charge insane fees to handle it for you.
When you choose Branch Home Improvement to remove and replace the old siding on your home we rent a portable dumpster from a local provider that cares about your property and job cleanliness as much as we do.  You'll never even know we were on your property aside from the beautiful new look we've given your home.
Why Choose Branch Home Improvement For Your Siding Replacement Project?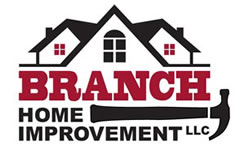 When you choose to work with Branch Home Improvement to complete your siding installation or replacement project you are partnering with a small team of talented and dedicated craftsman.  We take your commitment to your home seriously and that will reflect in everything we do on our home and property.  We'll treat your home as if it were our own, this includes a clean job site, quality craftsmanship and an excellent customer service experience.
We are passionate about transforming the exterior of your home and the entire team at Branch takes great pride in the work we do for each and every one of our customers.  It's through word-of-mouth and many happy clients that our company continues to grow.
To schedule an estimate for your next Siding Installation or Replacement project please call (919) 995-6325 or fill out our contact form and we'll get right back to you.