Home Repairs Holly Springs and Wake County NC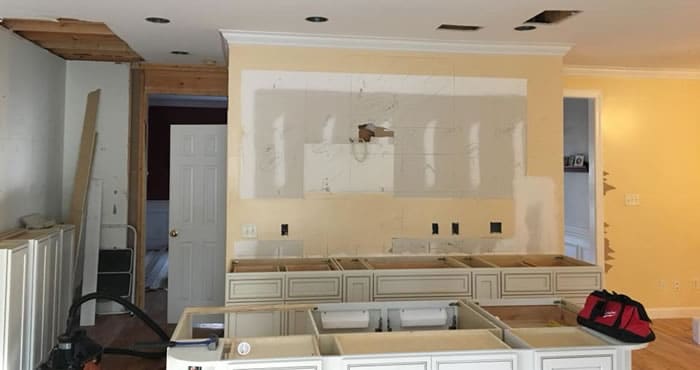 Home Repairs and Maintenance Wake County, NC
We can help you with those small jobs around the house.
If you own a home you probably have a list of items you need to get done on the home in the next few months or years as your budget allows.  Regular home maintenance can often keep the repairs at bay but issues with a home are not always easy to spot, especially for an untrained eye.  If your home is in need of maintenance or repairs, we're glad you've found our website!
Branch Home Improvement LLC is a home improvement contractor based out of Holly Springs and serving homeowners throughout The Triangle area of NC.  We specialize in home maintenance and repairs that the other guys just don't want to touch.  From repairing some rotten deck boards to rebuilding a set of stairs or even plumbing and electrical we can help.
Our home repair and maintenance services are perfect for out-of-town homeowners or family members caring for an elderly loved one who may need help around the home.
Home Repairs and Maintenance Wake County, NC
Deck repairs
Stair repairs
Drywall repairs
Flooring repairs
Electrical repairs
Plumbing repairs
Why Choose Branch Home Improvement For Your Home Repair Project?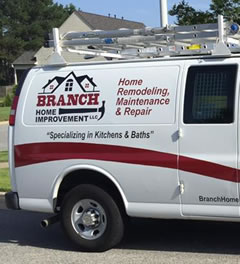 When you choose to work with Branch Home Improvement to repair your home you are partnering with a small team of talented and dedicated craftsman.  We take your commitment to your home seriously and that will reflect in everything we do on your home and property.  We'll treat your home as if it were our own, this includes a clean job site, quality craftsmanship and an excellent customer service experience.
We are passionate about transforming your home into a better, more modern and usable space and the entire team at Branch takes great pride in the work we do for each and every one of our customers.  It's through word-of-mouth and many happy clients that our company continues to grow.
To schedule an estimate for your Home Repair project please call (919) 995-6325 or fill out our contact form and we'll get right back to you.