Home Improvement, Remodeling and Construction In Holly Springs, Wake County, And The Triangle Of North Carolina.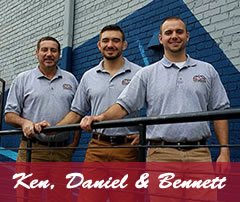 Branch Home Improvement LLC is a full service home remodeling and construction company based out of Holly Springs, NC.
Our family owned and operated company is licensed and insured to remodel and renovate homes in North Carolina.  We are members of the National Kitchen and Bath Association and we are also current members of the Home Builders Association of Raleigh and Wake County, NC.  Our team carries many industry certifications so you can have the peace of mind knowing that your home remodeling project will be completed right, the first time.
Our small team of craftsman specializes in home remodeling projects like kitchen remodeling, bathroom remodeling, home additions, exterior remodeling such as roofing and siding, new garage construction, and more.
We are dedicated to providing our customers with the utmost in quality and attention to detail throughout the entire remodeling process. As a small locally owned business our customers and our reputation in the community are extremely important to us.  It's the quality of our work and our dedication to customer satisfaction that has helped us grow through word-of-mouth referrals and many repeat clients.
If you are a home owner looking to improve or renovate your Wake County home you've come to the right place.
Would you like to schedule an estimate for your upcoming home remodeling project?  Please give us a call (919) 995-6325 or fill out our contact form and someone will get right back to you.

Branch Home Improvement LLC Uses CoConstruct Software
Our online construction project management system eliminates many of the communication hassles from a remodeling project.  With CoConstruct we give you easy access to everything about your project.
You can make selections, see the progress, browse project photos, review financial decisions, send messages, and more.  All from any computer, tablet, or smartphone with Internet access.
Completed Projects By Branch Home Improvement
Why Choose Branch Home Improvement For Your Home Remodeling Project in Wake County?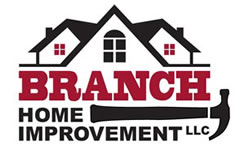 When you choose to work with Branch Home Improvement to complete your home remodeling project you are partnering with a small team of talented and dedicated craftsman.  We take your commitment to your home seriously and that will reflect in everything we do on and around your home.
We'll treat your home as if it were our own, this includes a clean and tidy job site, punctuality, quality craftsmanship and an excellent customer service experience.  We'll be there when we say we will and we'll complete your project by our contract finish date.
We are passionate about improving your home and the entire team at Branch takes great pride in the work we do for each and every one of our customers.  It's through word-of-mouth and many happy clients that our company continues to grow.
To schedule an estimate for your next Home Remodeling project please call (919) 995-6325 or fill out our contact form and we'll get right back to you.