Garages Holly Springs and Wake County NC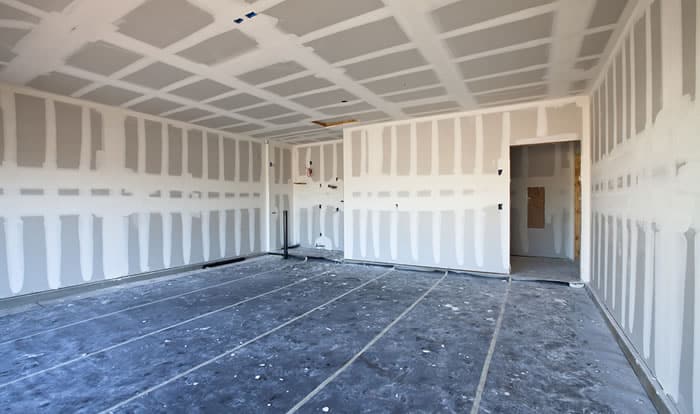 Garage and Shop Construction in Wake County NC
We specialize in building new shops or garages.
Are you in need of some extra storage space?  Maybe you want somewhere warm and dry to store your boat or more than one boat? Maybe it's a valuable collector car or several?  Adding a garage or shop to your home or property has many advantages.  You'll get an immediate increase in storage space that can be custom built for your needs and depending on where you are located even the possibility of adding a suite above the garage/shop for extra living space or extra income with a rental suite.
Branch Home Improvement LLC is a home improvement contractor based out of Holly Springs and serving homeowners throughout The Triangle area of NC.  We specialize in the design and construction of shops and garages.  Whether you'd like to remodel and expand an existing garage or build a 2 car detached shop with a suite above our team will be able to help you make the right decisions.
Garage and Shop Construction Wake County NC
Detached garage and shop construction
Shops with suites design/construction
Garage rebuilds and renovations
Garage and shop additions
Concrete shop floors
Benefits To Building A Garage On Your Property
Securely park your vehicles somewhere warm and dry.
Securely store toys like RVs, Motorcycles and Boats.
Never scrape your car windows in the winter again!
It's a nice warm and dry place for a workshop.
More secure and dry storage.
Better resale value of your home.
With some municipalities allowing the construction of a rental suite above the garage it's a great way to help finance the cost, as the rental income would eventually pay for the construction.
Pre-Built Shops and Garages vs Custom Built
While pre-built packages serve their purpose in the marketplace, they aren't the kind of structures we build for our customers.  We specialize in building custom shops and garages that are built specifically for our customers needs and requirements.  Whether it's storage for a boat, an RV or their collection of classic cars or used for an entirely different purpose such as a workshop for a home based business.
We build structures to fit in with the local surroundings, and blend in seamlessly with the primary residence.  We can build your garage what ever size you want. (local codes and bylaws will apply)  We are also flexible  in the shape, the roof pitch and overall design.
Why Choose Branch Home Improvement For Your Garage or Shop Construction Project?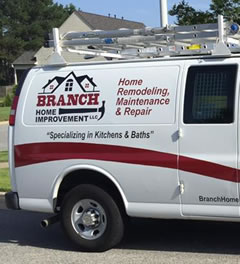 When you choose to work with Branch Home Improvement to build your shop or garage you are partnering with a small team of talented and dedicated craftsman.  We take your commitment to your home seriously and that will reflect in everything we do on your home and property.  We'll treat your home as if it were our own, this includes a clean job site, quality craftsmanship and an excellent customer service experience.
We are passionate about transforming your home into a better, more modern and usable space and the entire team at Branch takes great pride in the work we do for each and every one of our customers.  It's through word-of-mouth and many happy clients that our company continues to grow.
To schedule an estimate for your Garage or Shop Construction project please call (919) 995-6325 or fill out our contact form and we'll get right back to you.