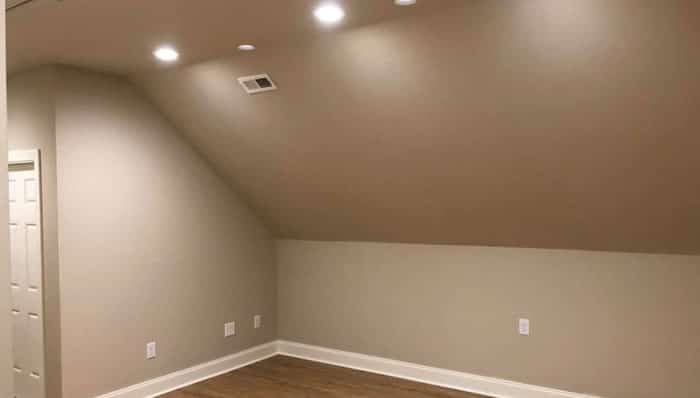 Residential Painting Services in Wake County, NC.
We specialize in painting both home interiors and exteriors.
Painting is one of the final steps with any home remodeling or new construction project and it's a great home improvement project all on it's own.  From re-painting the entire interior of your home, to painting a single room, or even completely changing the exterior color of your home there is a lot a skilled painter can do to make your home look great!
Branch Home Improvement LLC is a home improvement contractor based out of Holly Springs and serving homeowners throughout The Triangle area of NC.  We specialize in both interior and exterior painting for our residential customers.  Whether you need the entire exterior of your home painted, just a few rooms or your deck refinished, we're happy to provide you with an estimate for a high quality finish.
Painting Services in Wake County NC & The Triangle
Interior painting services
Exterior painting services
Drywall finishing and repair
Front door repainting
Deck refinishing services
House painting services
We aren't happy until you're happy and we make sure of that by doing the following with every project:
Free Estimates and Color Consultation
Masking/Covering and Moving Furniture
Patching any Drywall Blemishes
Sanding and Sanding and More Sanding  (this is what it takes!)
Final Coats of Paint and Finishing Touches
Interior Painting Services Wake County NC
Doing some home remodeling?  Looking to sell your home?  Maybe you are just ready for a change in color and decor?  Painting (or repainting) your home interior is a great home improvement project for all these situations.  We can help you choose a great color scheme for the interior of your home and our skilled painting crews can add a seamless finish that will look fantastic and last for many years.
---
Exterior Painting Services Wake County NC
Are you looking for a reliable exterior painting contractor based out of The Triangle?  Painting your home exterior is a great way to improve your curb appeal.  Branch Home Improvement specializes in all aspects of exterior painting from painting the exterior of your home to painting trim, painting a new fence, painting a deck or even painting your front door.  We specialize in painting a variety of exterior surfaces including wood siding, fiber cement siding, stucco and more.
---
Why Choose Branch Home Improvement For Your Painting Project?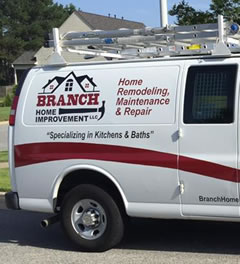 We understand you have plenty of painting contractors to choose from in the Wake County area.  When you choose Branch Home Improvement for your painting project you're partnering with a professional team who is passionate about what they do.
If quality craftsmanship, honest pricing, a clean job site, and excellent customer service are important to you, please consider calling Branch Home Improvement to provide an estimate for your upcoming project.
To schedule an estimate for your painting project please call (919) 995-6325 or fill out our contact form and we'll get right back to you.