Bathroom Remodeling Trends To Watch For In 2020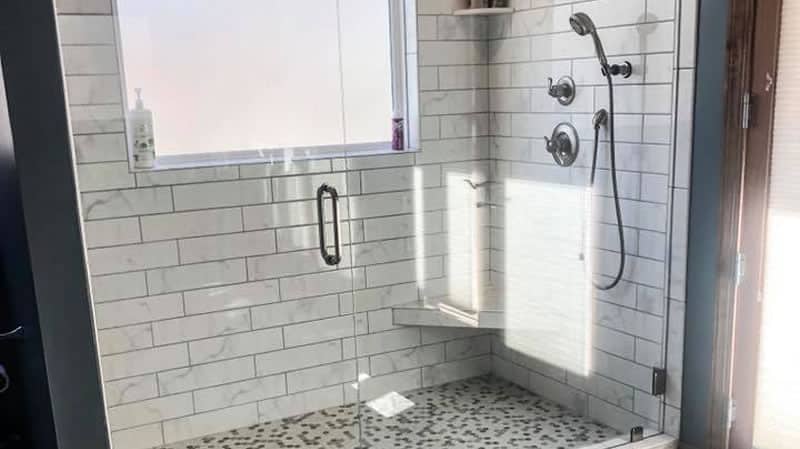 Bathroom Remodeling Trends To Watch For In 2020
If you've been anxiously waiting for a marked shift away from white, this is your year. Dark, moody palettes are taking a turn in the top bathroom design trends right now.  Can't stand the thought of a dark bathroom?  Don't worry! Spacious and spa-like are also on-trend and nothing says light and airy like a classic white bathroom.
Confused yet?
At Branch Home Improvement LLC, we pride ourselves on being in the know when it comes to upcoming trends in bathroom design. We've compiled a list of some of our favorite trends for 2020 and how you can add them to your space. Why? Because bathroom remodeling is not just our job, it's one of our passions!
Marble
Marble is timeless. It also happens to be very big in the design world at the moment. Add a little or add a lot, the look of marble will always be in style. Incorporate marble into your bathroom by adding just a touch with accessories like soap dishes and toothbrush holders or make a statement by using it on your shower walls or countertop.
You can achieve the luxe look of marble even if the real deal is not in your budget. There are acrylic products that come in many colors and patterns and are designed to look like tile or other high-end materials without the high-end price tag attached or the high-maintenance cleaning regimen.  Just another option to consider if you love the look of marble.
Brass and Gold
Warm up the look of your bathroom with brass or gold. Swapping out cool, shiny, polished chrome in favor of a warm-toned gold is a subtle way to add a little something more traditional but also unexpected and current. With many different finishing options, from satin to matte, you can be as brazen or as demure as you'd like.
If an entire overhaul to brass or gold fixtures is more than your modern-leaning design preferences or even your wallet can take, don't be afraid to add just one piece and mix your metals — just like they do with jewelry. If you aren't sure where to start or how far to go, our design team at Branch Home Improvement can help you choose from our extensive selection of fixtures and accessories to find the perfect balance.
Industrial
If you were already on the gold/brass train the first time around and just can't do another go around the track, you may want to consider something more along the lines of an industrial feel. This isn't the same factory-feel industrial look from previous years. The new industrial trend lends itself more along the lines of dark fixtures and exposed shower fittings mixed with the warm look of wood.
There are many ways to achieve this look with any combination of our beautiful and comprehensive line of bathroom accessories, shower and bathtub selections, vanities, and flooring options.
Wood
It isn't just for the industrial look either. It's a trend all on its own. An element of wood in a light and airy neutral bathroom can enhance the minimalist Nordic spa design trend that is growing in popularity. When combined with a darker color scheme, wood can become a dramatic focal point that warms a brooding atmosphere. At Branch Home Improvement our vanities, storage solutions, and flooring come in a variety of wood tones and colors, making it easy to incorporate a little (or a lot) of the wood trend into your bathroom design.
Color
While it is true that white lends itself nicely to any on-trend spa-like bathroom, it's not the only way to help someone unwind. Injecting a pop of color is a popular technique in design to bring about certain moods or feelings. Blue, for example, is thought to increase levels of relaxation, while green encourages a connection to nature and overall feeling of well-being. An easy way to try the trend without committing to it long term is to replace bath linens, shower curtains, or artwork with new, more vibrantly colored ones.
For those who want to boldly embrace the color trend, a colorful feature wall, shower wall surround, backsplash, or vanity can become a statement piece in the room. And just like the fashion industry has embraced color with tone-on-tone looks, some interior designers have taken the trend into the home by using different saturations of one color throughout a room. If you like the concept of a colorful bathroom but can't picture your ensuite being quite so saturated, consider starting small. A powder room is a great place to wow your guests with color.
Tile
For those who are slightly risk averse when it comes to being too trendy, tile can be one of the safer ways to incorporate a trend into your bathroom because you can be as subtle or as bold as you'd like. It doesn't matter if you gravitate toward the bright spokes on the color wheel or more muted tones like grey or beige, the latest trend in tile is the unexpected. Textured tiles that look handmade can bring a subtle luxury and playing with the sheen of the tile a more modern look.
The key to choosing tile in 2020 is to mix things up. Instead of high-gloss white subway tiles, go for square or black. Instead of straight lines, create unusual shapes and patterns. Rather than a plain, one-dimensional white shower wall, add dimension with white wavy-lined acrylic panels. Or, if that's too modern, bring in a classic vintage vibe with eye-catching patterns and shapes like hexagons, chevrons, or fish scales. The unexpected tile trend isn't limited to showers either — don't forget that back splashes, floors, and even ceilings can be tiled.
Minimalist
If 2020 is your year to find your zen and scale back the chaos, then you're in luck. Minimal design is one of the year's top bathroom design trends. To get the look choose more compact and efficient cabinets, shelves, and vanities to maximize the way you use your space (for both storage and square footage).
Achieving the minimalist design trend is easily done in a bathroom. Many of the traditional elements of the room are already typically designed to have clean lines and are intended to look shiny and clean. The minimalist trend doesn't have to be extreme, however. You can make your bathroom feel less cluttered and more open without getting rid of all your things. Hidden cabinets, floating vanities, streamlined fixtures, tankless toilets, glass shower doors, and barrier-free showers are all functional and practical design options with a minimal design aesthetic.
Mirrors
Mirrors are gearing up to have a moment in 2020. Distinctive and unique sum up what to expect when it comes to bathroom mirrors, in both style and function. Asymmetrical and geometric mirror shapes are having a moment, but it's not just about their looks. Technology has made an impact on what consumers can expect from their reflection.
Mirrors now have smart touch abilities, USB ports, anti-fog capabilities, and more. And with added technology comes added functionality. Lighting has also made its mark on the mirror industry. Back-lit, front-lit, dimmable … these types of integrated lighting are becoming more popular for impactful and intentional bathroom design.
Technology
The tech trend won't be limited to your mirror, though. It will show up across the board, from smart shower heads to conserve water and app-controlled aromatherapy and massage bathtubs for spa-like experiences to voice activated lighting and seat warming toilet seats for convenience. Like most technological advances, technology in the bathroom is becoming more affordable which means it will also become more common.
Deciding which direction to take your bathroom can be overwhelming. Let Branch Home Improvement LLC help you. Whether it's something quick and easy like swapping out fixtures or an in-depth top to bottom bathroom remodel, our team of experts will get you from start to finish smoothly.
Bathroom Remodeling Contractor Serving Wake County NC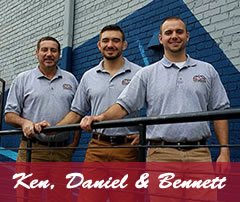 Branch Home Improvement LLC is a local remodeling and construction contractor serving clients within Wake County including Cary, Apex, and Holly Springs.  We specialize in remodeling kitchens.  We can transform your small bathroom into a more spacious and luxurious bathroom experience.
If you'd like to schedule a consultation for your small bathroom remodeling project please give us a call at (919) 995-6325 or fill out our online contact form and we'll get right back to you.