Bathroom Remodeling Company in Apex North Carolina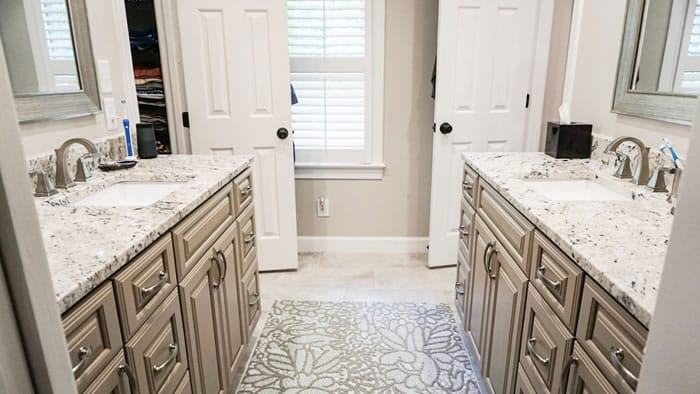 Master Bathroom Remodeling Services in Apex, NC.
We remodel high-end bathrooms in Apex North Carolina.
Have you just moved into a new-to-you but older home in the Apex area?  Has your master bathroom been dated for far too long and is need of some modern amenities?  Are you wanting to remodel your master bathroom into a more luxurious spa-like space?  You've come to the right place!
Branch Home Improvement LLC is a bathroom remodeling contractor serving homeowners in Apex, North Carolina.  Our small family team of craftsman specializes in all aspects of bathroom remodeling and renovations with an emphasis on very high-end and luxurious work.  Our bathroom remodeling services include master bathroom makeovers,  new tile bathroom flooring, custom tile or stone shower surrounds, aging-in-place bathrooms,  and more.
Completed Apex NC Bathroom Remodeling Project
The bathroom gallery above is a bathroom renovation that we completed in Apex NC. This particular home was built in the 1980's so the bathroom was very dated and no longer an enjoyable space for our client. The main part of the bathroom where the vanities are located was carpeted originally. Branch Home Improvement relocated the entry door to the water closet, installed a pocket door (the pocket door was the only entry door into the bathroom before), removed a wall dividing the water closet and shower, removed all wallpaper and popcorn ceilings, and relocated both vanities/sinks & plumbing.
After that work was complete we installed new larger vanities, new granite countertops with under mount sinks, we enlarged the shower, installed all new tile flooring, all new tile shower, frameless glass shower surround, granite bench in the shower that matches the countertops, new plumbing fixtures, 6 new 4 inch LED recessed lights, a Panasonic whisper quiet bath fan, all new trim, crown molding and paint. The home owner was very pleased with the job!  You can see the results in the gallery below!
---
Bathroom Remodeling Apex NC
Master bathroom remodeling
Small bathroom remodeling
Custom tub or shower surrounds
Converting tubs to showers
Bathroom tile flooring (heated available)
Custom bathroom vanities
Walk-in shower construction
Custom bathroom lighting
The team at Branch Home Improvement has many unique and modern bathroom renovation ideas for every size bathroom space.  Branch Home Improvement's experienced craftsman will assist you in designing, planning and building a beautiful new bathroom space that could rival any 5 star luxury resort!
Why Choose Branch Home Improvement For Your Bathroom Remodeling Project In Apex, NC?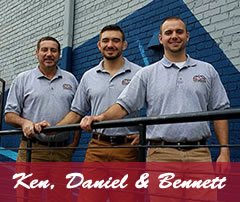 When you choose to work with the Branch Home Improvement team to complete your bathroom remodeling project you are partnering with a small team of talented, dedicated craftsman.  We take your commitment to your home seriously and that will reflect in everything we'll on your property.  We'll treat your home as if it were our own, this includes a clean job site, quality craftsmanship, and an excellent customer service experience.
We are passionate about transforming our clients bathrooms beautiful, more modern, luxurious spaces that meet the specific needs of our clients.  The entire team at Branch Home Improvement takes great pride in the work we do for each and every one of our customers.
It's through word-of-mouth from our many happy clients that our company continues to grow.
If you'd like to schedule a consultation for your bathroom remodeling project please call (919) 995-6325 or fill out our contact form and we'll get right back to you.