Roofing Holly Springs and Wake County NC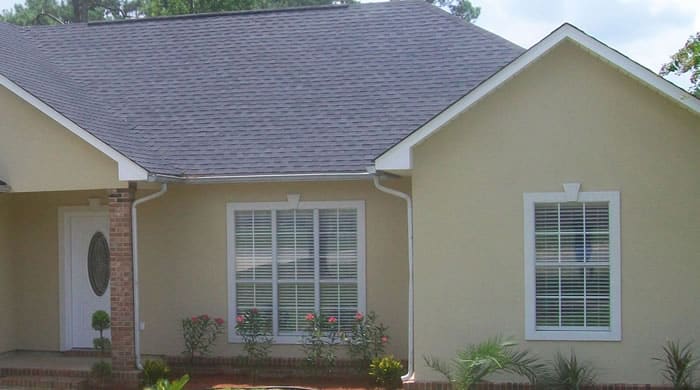 Roofing Replacements & Repairs in Wake County, NC
We install and repair asphalt shingle roofing systems.
Has your roof been damaged in a recent storm?  Do you have an older home 20-30+ years old with a roof that has never been replaced or inspected?  Roofing for a home is a big investment and it's always a good idea to get an estimate from a reputable contractor who can tell you the true condition of your roof after a thorough inspection.  If a roof was properly installed, with proper flashing and drainage in place, they can often out-last the manufactures specifications, aside from weather or storm damage.
Branch Home Improvement LLC is a home improvement contractor based out of Holly Springs and serving homeowners throughout The Triangle area of NC.  We specialize in tearing off old asphalt shingle roofs and replacing them with newer more modern materials such as laminated or architectural shingles.  If your roof is in need of a repair we can take care of that too.
Our roofing services always start with a thorough inspection of your roof so we can determine exactly what the issues are and how to proceed with fixing them.  We aren't interested in selling you anything you don't need.
Roofing Replacement and Repair Wake County NC
Asphalt shingle roofing replacement
Laminated shingle installations
Metal roofing installations
Gutter system installations
Roof flashing
Roofing inspections
Roofing repairs
Old Roofing Removal And Disposal
Branch Home Improvement roofing replacement projects include the removal and disposal of your old shingles, if it's necessary it will be built into the cost of your siding project.  We are careful not to damage landscaping or make a mess of your property when tearing off your old roof.
When you choose Branch Home Improvement to remove and replace the old roofing on your home we rent a portable dumpster from a local provider that cares about your property and job cleanliness as much as we do.  You'll never even know we were on your property aside from the beautiful new look we've given your home.
Why Choose Branch Home Improvement For Your Roof Replacement or Repair Project?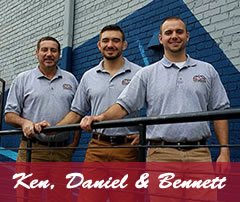 When you choose to work with Branch Home Improvement to install or repair your roof you are partnering with a small team of talented and dedicated craftsman.  We take your commitment to your home seriously and that will reflect in everything we do on your home and property.  We'll treat your home as if it were our own, this includes a clean job site, quality craftsmanship and an excellent customer service experience.
We are passionate about transforming your home into a better, more modern and usable space and the entire team at Branch takes great pride in the work we do for each and every one of our customers.  It's through word-of-mouth and many happy clients that our company continues to grow.
To schedule an estimate for your next Roofing project please call (919) 995-6325 or fill out our contact form and we'll get right back to you.