What Are Your Home Remodeling or Renovation Plans For 2018?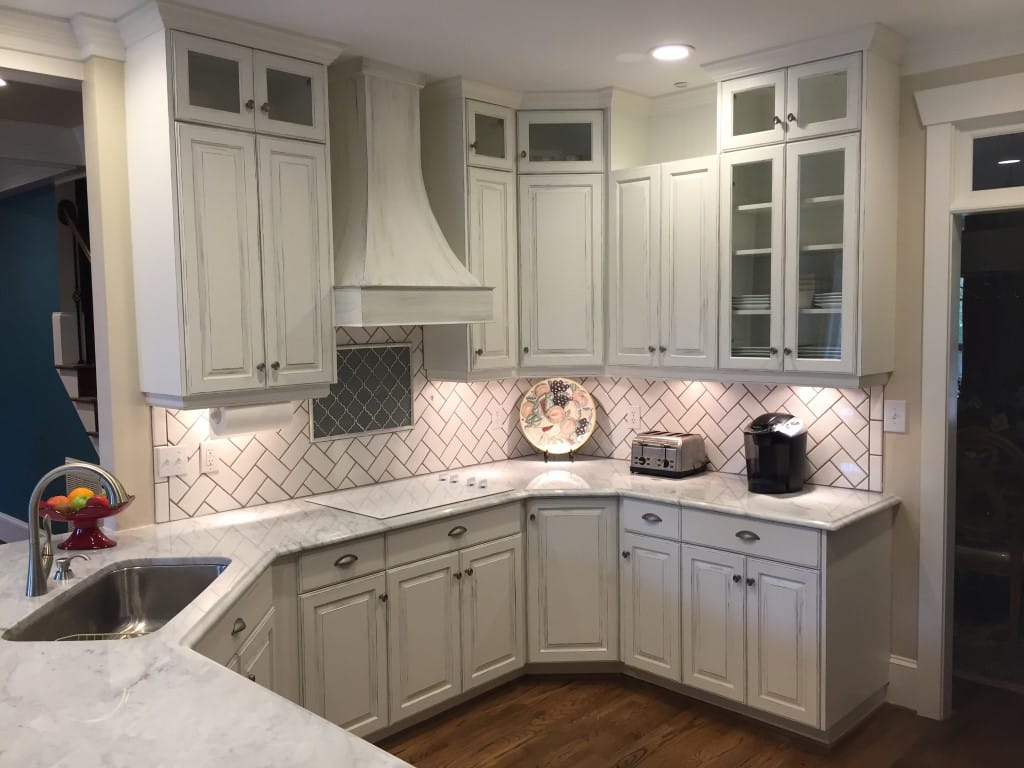 What Are Your Home Remodeling Plans For 2018?
Here are some remodeling ideas that might interest you!
Another year is passed and if you're a homeowner you've probably got a list of things you'd like to do with your home this year.  If you've got some home renovations or home improvement projects on the radar for 2018 then you might find this article helpful.
Take Care Of Required Home Repairs
It's usually during our colder (and wetter) fall and winter months we have in North Carolina that problems with a home are discovered. Owning a home is a lot of work, and there are constantly things that can be repaired or improved, especially on an older home. As a homeowner, it's important to take care of the "little" problems before they become big problems. It's amazing how something as simple as a clogged gutter or a downspout pointing to the wrong place (like directly at your foundation) can lead to thousands of dollars in home repairs from a leaky basement or a foundation problem for example.
What's even more amazing is the homeowners who let some of these problems fester into something much larger (and subsequently much more expensive to fix).
From a contractors perspective, we are called to provide estimates and repair homes every year where the problem we are being called to fix could have been avoided with a little preventative maintenance and the damage mitigated if a contractor was called in earlier.  It's an unfortunate situation for any homeowner as spending money on "repairs" isn't something you'll look forward to like a home remodeling project that can actually improve the quality and enjoyment of the home.
What About Your Master Bathroom?
If you own an older home in North Carolina in a more established neighborhood, let's say 20 to 30+ years old, that has never been remodeled since it was originally built, maybe it's time. There are so many options available for the modern bathroom renovation that it can be overwhelming for most homeowners. Some of the more popular bathroom remodeling projects are tub-to-shower conversions, custom tile or stone shower surrounds, new tile flooring and custom vanities.
Transform your bathroom into that luxurious spa-like experience that you deserve with a bathroom remodel in 2018. The modern bathroom has wonderful amenities like heated tile floors, granite counter tops, beautiful tile tub or shower surrounds, digitally controlled shower heads, steam showers and more.
How About A New Custom Deck For Summer?
One of our most popular services during the spring of every year is building beautiful new wood or composite decks on our customer's properties. From a simple front porch/entry way deck with some stairs leading to your front door to an elaborate multi-level deck for entertaining guests and relaxation around the pool.
Here's an important tip for any homeowner thinking about building a deck on their property this coming year… Don't wait until the last minute to start looking for a contractor or you might find your contractor of choice will already be booked!
The perfect time to start planning out a new deck construction project is usually right now or immediately after the holidays. Involve your contractor early in the process so they can take a look at your project and let you know of the feasibility and expected cost.
If you decide you want to build your deck this spring but you don't call a contractor until March or April you might find that your deck could be a few months away. If you want to enjoy a new deck on your property this spring/summer the time to get started with your planning is fairly soon.
Need More Secure Storage Space?  What About A Garage?
If you need more secure storage space for a collector car, a boat, ATV's or other grown up toys you should consider building a detached garage or shop on your property! Because of their simplicity new shops and garages can be surprisingly affordable to construct and with a little planning many garages and shops are built with an income generating suite situated above where bylaws will allow. This is a great way to get an awesome shop or garage that will eventually pay for itself or provide a safe and secure living space for family.
Garages can be custom built with a wide variety of layouts and finishing options and the architectural styling can match your existing home or nearby structures.
Branch Home Improvement Can Complete These Projects & More!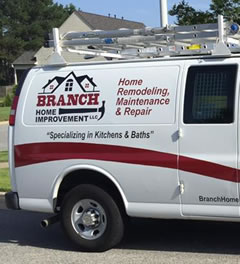 When you choose to work with Branch Home Improvement for your home improvement projects you are partnering with a small team of talented and dedicated craftsman.  We take your commitment to your home seriously and that will reflect in everything we do on your home and property.  We'll treat your home as if it were our own, this includes a clean job site, quality craftsmanship and an excellent customer service experience.
We are passionate about transforming your home into a better, more modern and usable space and the entire team at Branch takes great pride in the work we do for each and every one of our customers.  It's through word-of-mouth and many happy clients that our company continues to grow.
To schedule an estimate for your 2018 home remodeling projects please call (919) 995-6325 or fill out our contact form and we'll get right back to you.