Thinking About Building A New Deck This Spring?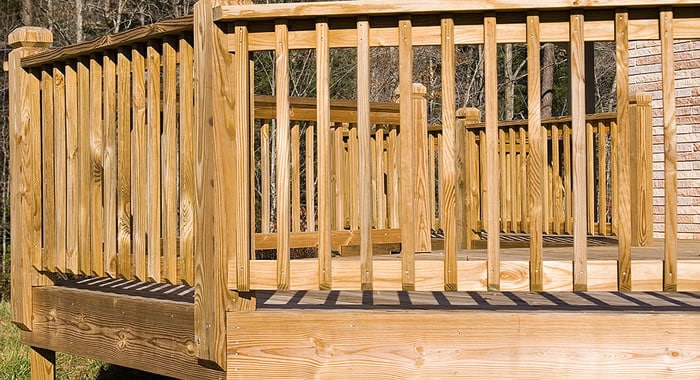 Often spring time is one of the busiest times of the year for homeowners, we're coming out of the winter and many people are thinking about their summer and what smaller projects around the house can be done to help make it more enjoyable.  If you're looking for the ultimate home improvement project to provide relaxation and enjoyment look no further than building a new custom deck.
Do you like to entertain guests?  Then maybe you've love to have a deck built with a covered outdoor cooking area?  Gas and electricity can be run through your deck framework so if you wanted to have the ultimate in outdoor entertaining decks, you could.  You could add provisions for a hot tub, integrated seating or flower beds, low voltage lighting systems and so much more.
The possibilities are endless when you're working with a talented local builder like the Branch Home Improvement team.
Can Your Old Deck Be Rebuilt?
In some cases customers will come to us with a previously constructed wood deck that has been neglected or has just aged and they want to have the deck rebuilt.  Providing the structure and framing of the deck are still in good condition this is a possibility and the deck "face" can be replaced with either another wood or a newer, lower maintenance composite material.
Good Deck Builders Start With Solid Framing
The framing for most decks is usually built with pressure treated lumber because of it's affordability and resistance to rot when in contact with the ground.  Other woods and even metal can be used for the framing if it's in a visible area but the expense will begin to climb.  The complexity of your deck design could make the framing part really easy, or much more complex.
Typically single level, smaller decks can be framed up rather quickly.  If you have a multi-level deck, with many compound angles and other provisions such as stairs or integrated seating or reinforcement for a hot tub then the framing can take more planning and work.  It's important your deck have rock solid framework that is supported correctly on firm, level ground.
How Much Will A New Deck Cost?
That's a good question and not something that can truly be answered on our website.  In order to provide you with an accurate price we'd have to come and look at your specific property and understand what you're trying to accomplish.  For the sake of this article if a homeowner was prepared to spend $5000 – $10,000+ they can usually have a nice deck built with a variety of different options likely available to them.
Obviously the price will increase as the size of the deck grows or if you have a difficult property to work on that might need additional landscaping work, the price will also increase.  The specific decking materials you choose are also going to greatly affect the price of the deck.  Pressure treated lumber is always the most affordable option but exotic woods like Western Red Cedar, Cumaru and IPE are quite popular too despite the much higher price tag.  Composites and PVC plastic deck boards are also very popular choices but they can raise the cost over traditional, pressure treated lumber.
How Long Does It Take To Build A New Deck?
This is often the most asked question after "what's my new deck going to cost?" and for good reason.  You want to know how long you're going to have a small crew of builders sawing lumber, pounding nails and making a racket on your property.  The good news is that most decks can be completed in just a few days providing the weather cooperates.  Some decks, especially if they are larger or multi-level decks may require a little more time because of their complexity but most decks can be finished within a week.
Another factor that could delay your decking project would be special ordered materials or exotic hardwoods which can take time to arrive and are usually pre-ordered well in advance.
Branch Home Improvement Builds Decks Throughout Wake County, NC.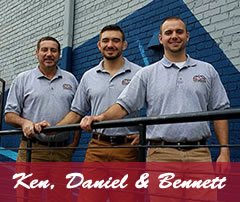 Branch Home Improvement LLC is a family owned and operated business providing services in Wake County, NC.  We specialize in building decks of all shapes and sizes and out of many different materials including wood, exotic hardwood and composite decking materials.
When you choose to work with Branch Home Improvement to build your new deck you are partnering with a small team of talented and dedicated craftsman.  We take your commitment to your home seriously and that will reflect in everything we do on and around your home.  We'll treat your home as if it were our own, this includes a clean and tidy job site, punctuality, quality craftsmanship and an excellent customer service experience.
We are passionate about improving the curb appeal and usefulness of your home and the entire team at Branch takes great pride in the work we do for each and every one of our customers.  It's through word-of-mouth and many happy clients that our company continues to grow.
To schedule an estimate for your Deck Construction project please call (919) 995-6325 or fill out our contact form and we'll get right back to you.